Unfortunately, the acrylic I bought for my
Sweetheart sweater
feels nasty as a fabric, so that's on hold until I can afford some decent yarn.
So, behold the next project, for The Wife's birthday;
Mangyle
from the wonderful
knitty.com
. I'm doing the gold in a dusky pink, but otherwise I've chosen similar colours of
Stylecraft Life
(
Ravelry
link for knitters).
Wish me luck!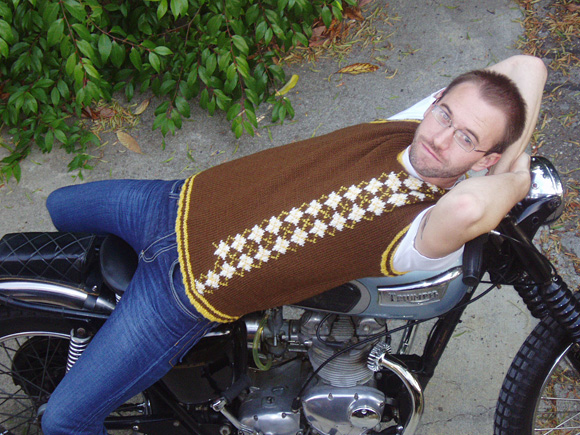 Photo: Sarah Sumner-Eisenbraun on knitty.com